On 3 October this year, not only was the Day of German Reunification cherished, but two PTB projects also celebrated a small first. PTB welcomed participants from two partner regions to a final study tour in Germany for the "Quality Infrastructure for Sustainable Development – QuISP" course, uniting people and regions in a different way.
In total, 26 trade professionals from 15 different African and Asian countries took part in this joint study tour held in Braunschweig and Berlin from 3 – 7 October 2022. The tour was the culmination of QuISP courses in support of the PTB projects "Upgrading of Quality Infrastructure in Africa" and "Strengthening Quality Infrastructure in ASEAN".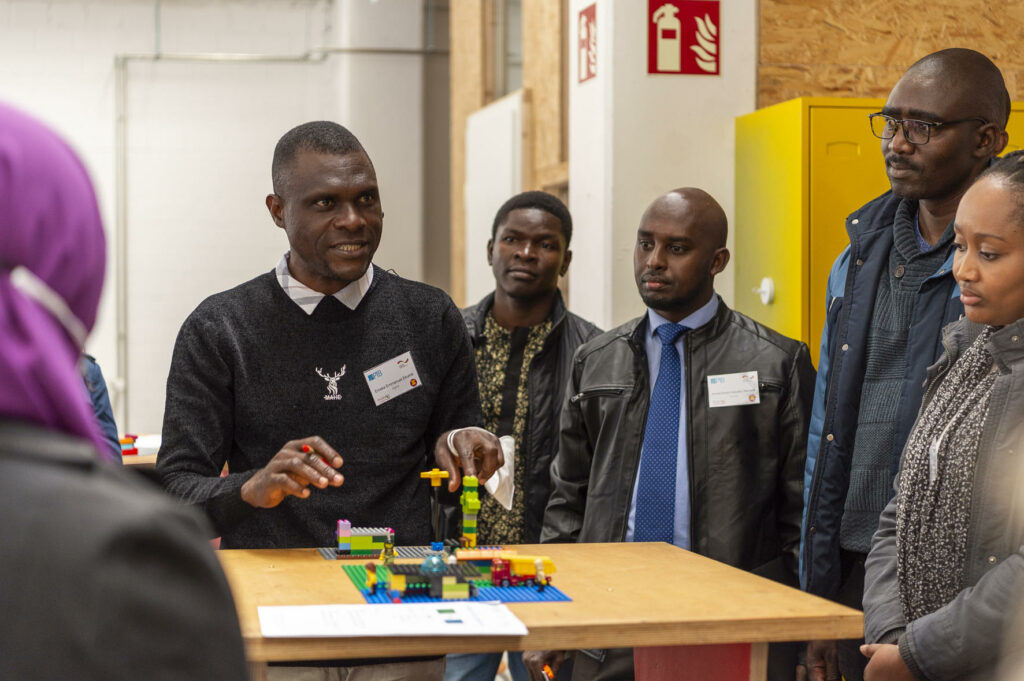 The QuISP course is a long-standing training concept, each open to about 20 young professionals from institutions related to trade negotiations and trade agreements, such as ministries of trade, trade promotion organizations, chambers of industry and commerce, and from institutions such as standards bodies. Its objective is to successfully transfer knowledge and good practices concerning national, regional and international quality infrastructure, specifically in the context of trade. The focus is on all five key pillars of quality infrastructure: standardization, accreditation, conformity assessment, metrology and market surveillance.
QuISP is a blended learning course – a mixture of centralized on-site workshops and meetings, as well as individual online e-learning. However, due to meeting and travel restrictions caused by the pandemic, the QuISP ASEAN course had to transition to online activities following an initial workshop held in Jakarta, Indonesia in February 2020, and the Pan-Africa QuISP course was held fully online in 2021.
The study tour was the first opportunity to fully round-off both courses for as many participants as possible with a concluding face-to-face event. Its special feature was that it brought together participants from the ASEAN (Association of Southeast Asian Nations) region and the African Union for the first time to exchange experience across regions, learn from and with each other, and to encourage lasting professional relationships across institutions and regions.
Ms. Viriya Sida from the Institute of Standards in Cambodia summarized her QuISP experience: "My personal highlights were all the opportunities to visit German institutions such as DIN and PTB. I also gained a lot from the visit to the factory and the food laboratory. The exchange with participants from the African Union was enriching, our joint learning experience did not stop with trade, but we learned about our cultures, too."
The study tour consisted of a mix of further study, visits to quality infrastructure institutions, presentations, and discussions with key stakeholders within the German quality infrastructure. It also provided the opportunity for participants to review the main disciplines and institutions of quality infrastructure, explore the relevance of trade diplomacy to trade-related agreements and to visit PTB metrology laboratories, a commercial food testing laboratory, a major industrial manufacturing plant, and a State Calibration Service. Furthermore, the tour facilitated the chance to hold discussions with the BMZ (the German Federal Ministry for Economic Cooperation and Development), the Representation of the European Commission in Germany, DIN (the German Institute for Standardization), and DAkkS (the German national accreditation body). The participants considered studies on the economic benefits of standards and conducted an exercise on the decision-making process for technical regulations within the European Union. They reflected on their roles as trade professionals and discussed strategies to strengthen regional QI cooperation in their regions, too.
Feedback from participants was very positive. Mr. Rois Ricaro, who works at the National Standardization Agency of Indonesia (BSN), concluded that the updates on market surveillance were particularly instrumental to expand his knowledge on how Germany enforces regulations. He also appreciated the session on the trade negotiations in the European Union: "The role play on trade negotiations between EU Member States was a novelty for me, but insightful especially when we analyzed the EU countries' positions and motives."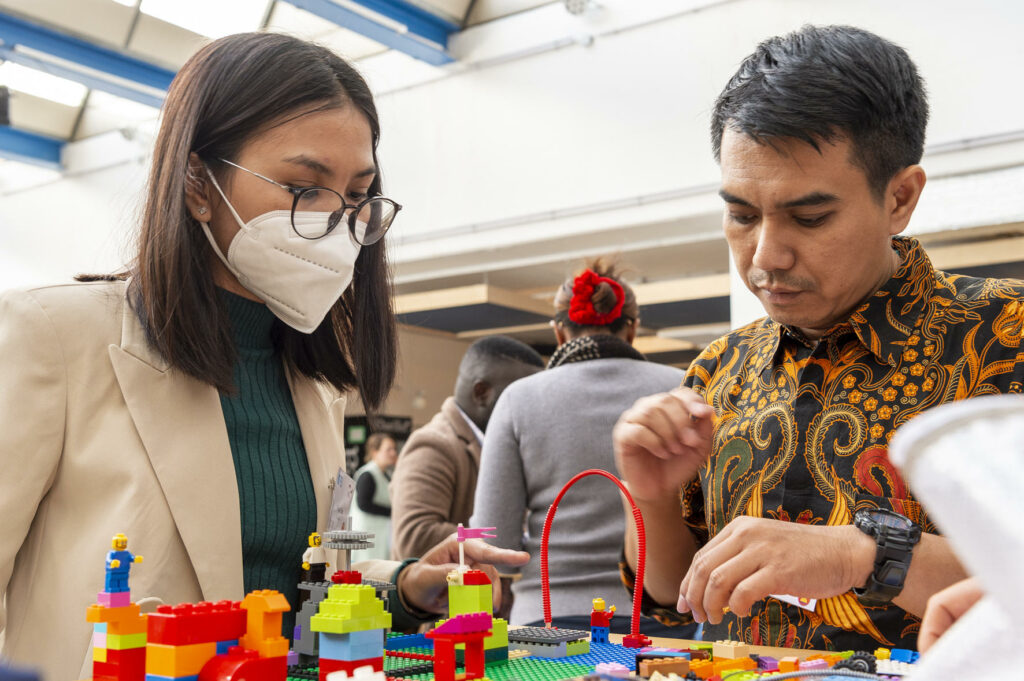 For Ms. Émilie Carole Feuchta, who works for a chamber of commerce and industry, it is certain that she will put her experience and new knowledge to a good use in her daily work with the private sector in Cameroon. Her course colleague, Mr. Alexander Kondwani Njikho, who is a Trade Development & Facilitation Officer in Malawi, got to the heart of his QuISP experience: "After this months-long QuISP journey, and in particular the study tour in Germany, I now perceive Quality Infrastructure, especially standards, as an enabler of trade rather than a barrier."
The two PTB project teams considered it a great success to conclude the two QuISP courses together, connecting regions and people to establish new networks on trade. It has shown that the interregional exchange has been worthwhile in many aspects and so may not be the last joint activity. Mr. Baba Ayine Aktali who joined as participant from the Ministry of Trade and Industry in Ghana put it as follows: "The study tour was a good exposure and experience to get to know likeminded people in the field of Quality Infrastructure. We explored many future possibilities of working together, across QI institutions around the globe. And most of all I made friends and contacts for life."
Images ©PTB