The Department of Accreditation (DA), Ministry of Industry, Science, Technology & Innovation of The Kingdom of Cambodia became a signatory to the Mutual Recognition Arrangement (MRA) of the Asia Pacific Accreditation Cooperation (APAC) in the field of the accreditation of testing laboratories to the international standard ISO/IEC 17025 on 5 July 2022. In consequence, DA Cambodia also was granted Full Member status in APAC.
This significant step forward in the development of accreditation in Cambodia and its contribution towards removing technical barriers to trade and the growth of the country's economy was achieved with support from the PTB projects "Strengthening Quality Infrastructure in ASEAN" and "Strengthening Accreditation Networks in Asia Pacific".
Initially DA Cambodia was supported by PTB as a National Accreditation Focal Point and, as such, it established in 2015 agreements for technical support, training, and joint granting of accreditation from partner accreditation bodies in Thailand. As DA became proficient in conducting assessments of conformity assessment bodies, it was able to grant its own national accreditation. Since becoming an APAC MRA signatory, this national accreditation in the field of testing laboratories is now recognized internationally as equivalent to accreditation issued by other signatory accreditation bodies within the Asia Pacific region. DA Cambodia is now automatically eligible to become a signatory to the International Laboratory Accreditation Cooperation (ILAC) MRA and hence, in due course, this equivalence would be extended globally.
Over a period of about nine years, PTB has provided experts who have assisted in the development of DA Cambodia. Support from PTB has included the provision of training for DA staff and DA assessors on international standards applicable to accreditation and conformity assessment, consultancy, and support in the development of DA's management system documentation and its implementation, support to training (where some events have been held in cooperation with its partner accreditation bodies), and preparation for the APAC evaluation through an audit of DA's management system and processes.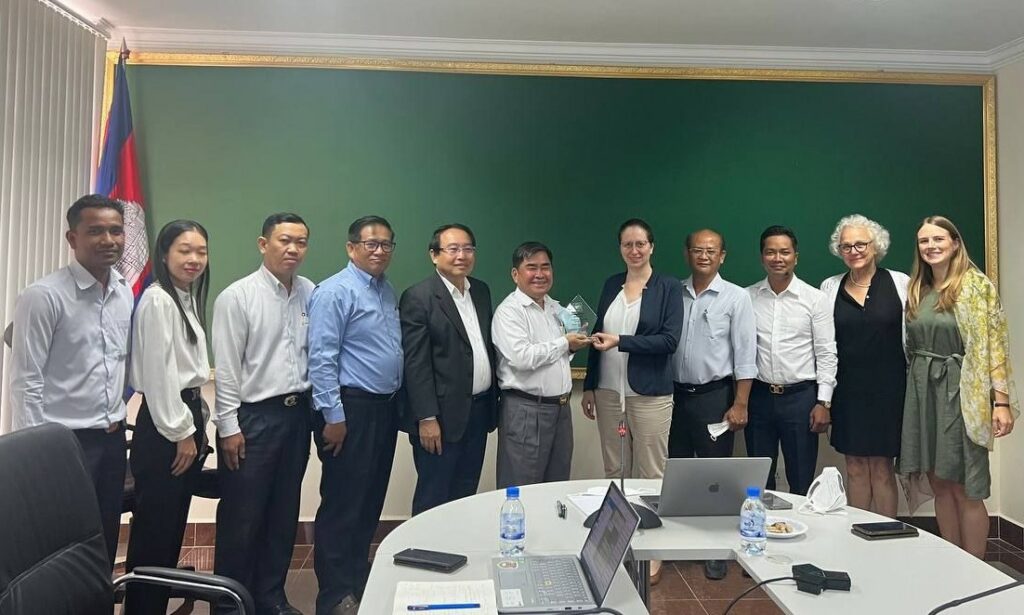 Two experienced accreditation experts have supported DA Cambodia throughout the process – Hanspeter Ischi from Switzerland, and Yannapat Uthongsap from Thailand.
Mr Ischi said: "To work with DA was a great pleasure. DA was very keen to understand the principles of accreditation and the requirements posed by international normative documents and they have worked very hard to implement these requirements to build their own Cambodian accreditation system".
Mr Sengkong Chhrien, Deputy Director General of the General Department of Industry and Vice Chairperson of the Cambodian Accreditation National Council, added "The success of this important project was a good result of the hard work put in by the team within the Department of Accreditation and the support provided by PTB's projects. We very much appreciate the assistance that was provided."
Reaching this milestone is not the end of the development of DA Cambodia, nor is it the end of the support provided by PTB. For the accreditation body, the next steps will be to continue to develop the market for accreditation of conformity assessment bodies in Cambodia, and to achieve MRA signatory status for other fields of accreditation such as for calibration laboratories, inspection bodies, product and management system certification bodies, and medical laboratories. This will build on the firm foundation already established and will enable accreditation in Cambodia to grow confidence and trust further in conformity assessment for a wider range of ministries, businesses, and specifiers.
Images © CANC-DA