Following 10 years of successful and valuable cooperation with our Mongolian partners, our BMZ-funded project Support to Mongolia's Quality Infrastructure with Particular Regard to the Energy Sector came to an end on 31 August 2023. To mark the occasion, we jointly organized a virtual wrap-up event entitled Insight into PTB Laboratories and we were very pleased that so many colleagues accepted our invitation.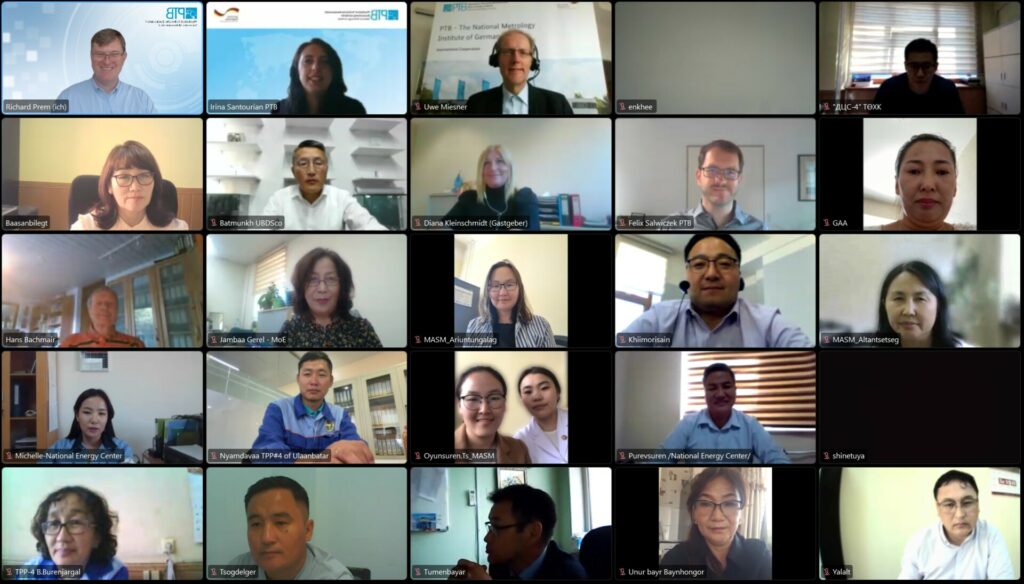 The four-day event, which took place from 28 to 31 August 2023, was very comprehensively organized. The participants were taken on a virtual tour covering a variety of topics, including legal and industrial metrology, calibration, tests under calibration regulations and a presentation by the German national accreditation body. It also provided an overview of the major outputs of the project which were achieved in close cooperation with the Mongolian Agency for Standardization and Metrology (MASM), the Ministry of Energy and other project partners. This resulted in a new CMC (Calibration and Measurement Capabilities) entry of MASM, which was supported by the project, and demonstrates the international recognition of accurate measurements of AC and DC currents. In addition, the National Power Transmission Grid Company was expanded and established as designated institute. Collaboration with the Mongolian University of Science and Technology led to the creation of a QI textbook and to the development of a QI study program that will be offered for the first time as early as next semester.
The workshop was the last joint project with Mongolia for the time being, so it was also a farewell event. We extend our sincere gratitude to our Mongolian partners and to the experts involved and thank them for the long, close and trusting collaboration that we have enjoyed and shared in the field of QI for the energy sector over the last ten years. We wish our partners all the best for the future and hope to stay connected even after our joint project work has ended.
Cover image © PTB