The promotion of drug and vaccine manufacturing, strengthening the regulatory framework or the harmonization of standards and their implementation — the intervention areas of quality infrastructure in the pharmaceutical sector in Africa are manifold. The need for efforts in these areas is greater than ever, especially in the current situation: The COVID-19 pandemic has shown all too clearly that vaccines need to be manufactured locally in Africa to enable direct access for the African population. Expanding the production capacities for vaccines on the continent is an important instrument for global pandemic prevention as well as the fight against pandemics and is a priority on the international agenda. Due to this, the President of the Republic of Ghana has tasked the Presidential Committee on Vaccine Manufacturing (VMC) to secure the local production of vaccines in Ghana. On 30 November 2021, a virtual meeting of a delegation of the VMC with the Physikalisch-Technische Bundesanstalt (PTB) took place on this topic, organized by the Deutsche Gesellschaft für Internationale Zusammenarbeit (GIZ).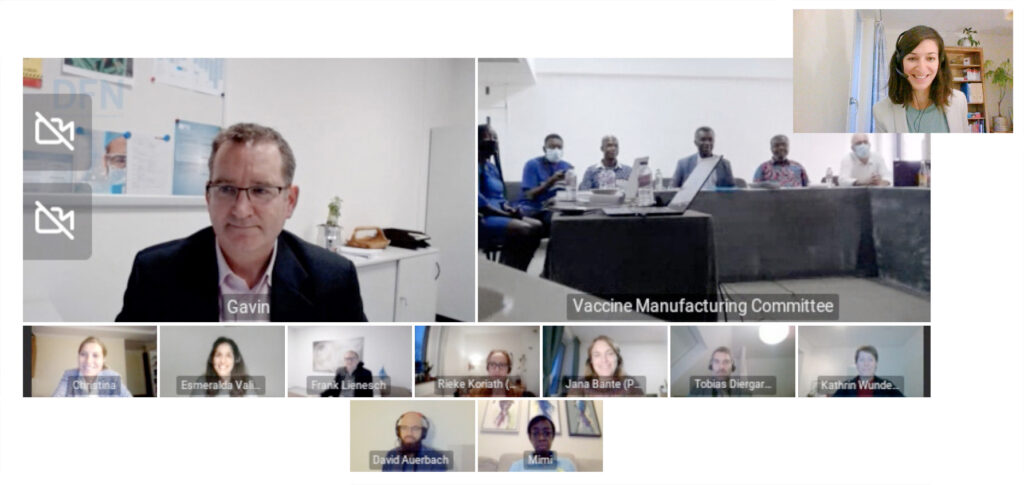 The delegation was welcomed by Dr. Frank Lienesch, Head of the Legal and International Metrology Division, and Saida Bunk, project coordinator for the Upgrading of quality infrastructure in Africa project. In addition to presenting the International Cooperation group of PTB, experts were sharing insights into the work of PTB through an overview of metrology in medicine and presentations by departments 3.2 Biochemistry and 8.3 Biomedical Optics on their current research to improve the quality of bioanalytic measurement results. The various possibilities for exchange have been taken advantage of during the visit. The exchange focused on "Ghana's roadmap for vaccine development and manufacturing", which describes the strategic goals for the next two, five and ten years as well as the diverse training courses PTB offers to the staff of pharmaceutical and vaccine manufacturers, the regulatory authorities and quality control laboratories.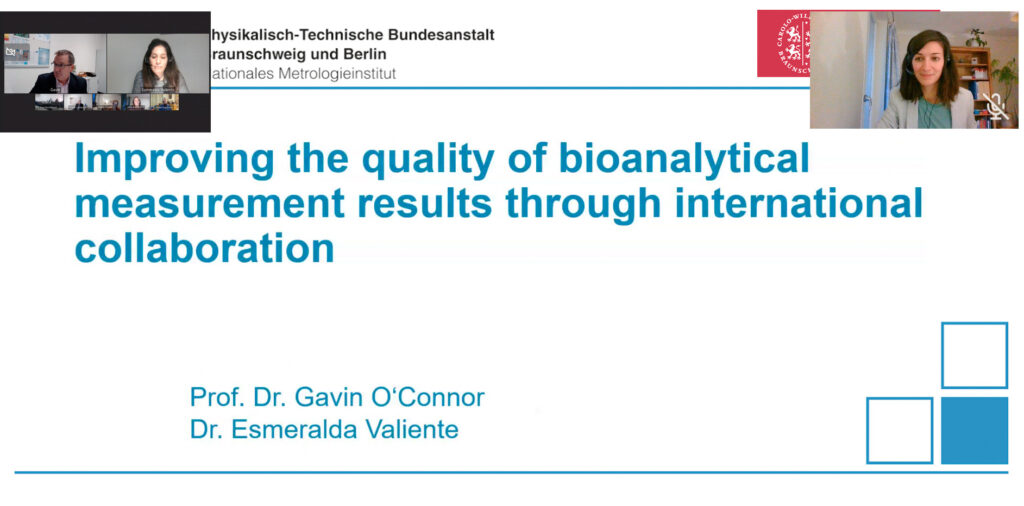 The Upgrading of quality infrastructure in Africa project is commissioned by the German Federal Ministry for Economic Cooperation and Development (BMZ) with a total of 12.9 million euros in funding. In the context of the project, PTB is supporting the development of quality infrastructure in the pharmaceutical sector in Africa and the extension of quality assurance services for the local production of drugs and vaccines, among other things. The project, which will run until 2024, focuses on strengthening the regulatory framework and the quality assurance of pharmaceutical products and vaccines in Africa.
Image © iStock