The Technical Cooperation of the PTB presented a panel discussion titled »Promoting renewable energies in Asia: The quality challenge« on the 49th anniversary of the Asian Development Bank. In 2016 it was the first time the event was hosted by Germany.
For the event in Frankfurt we organised a seminar with a panel discussion. The discussion covered a current dilemma of emerging and developing countries: quality-related challenges in the development of renewable energy systems. Apart from the President of PTB, the panel also included project partners from India and Indonesia as well as a representative of the International Renewable Energy Agency and KfW Entwicklungsbank. In their talks the complexity of the topic became clear:
Against the background of a growing energy demand on the one hand and climatic challenges on the other hand, the expansion of various renewable energy in Asia represents a central future task. However, this task can only be solved if the countries concerned can resort to technical-institutional capacities for quality assurance. The panel participants pointed to profit and reputation losses as a result of neglected quality and safety aspects. The unanimous conclusion: Funding programmes for the expansion of renewable energy and capacity building in the quality infrastructure must go hand in hand.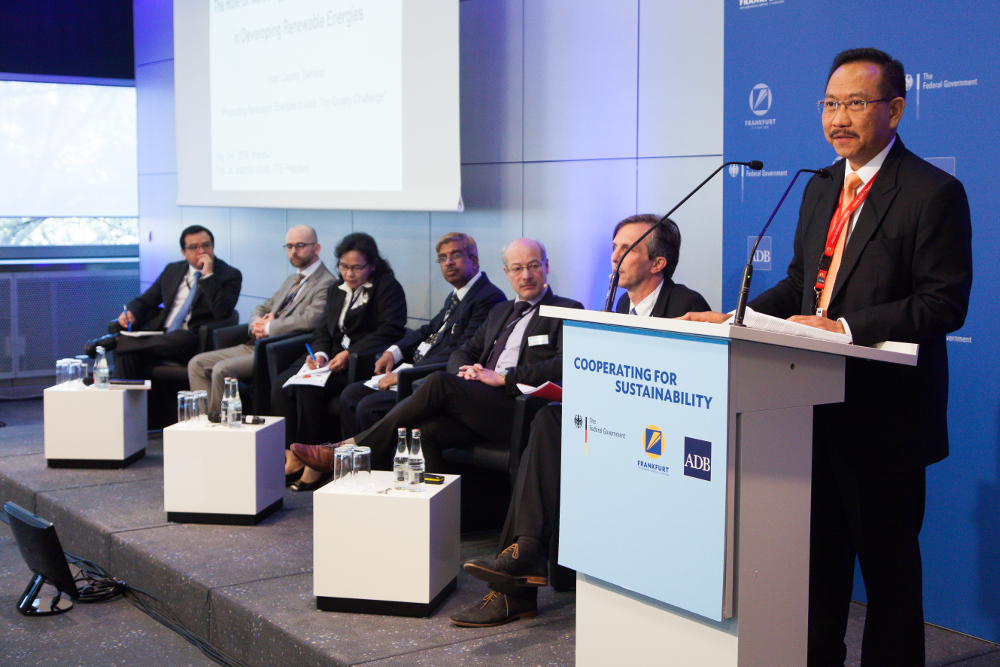 The event was rounded off by a visit of an international delegation to the PTB. The guests were given a practical insight into the work of a leading National Metrology Institute in the fields of renewable energy and energy efficiency. In addition to a general introduction to PTB's tasks and areas of responsibility, there were also laboratory visits and short presentations. Topics: Metrological work and services in the fields of wind power, photovoltaics and biogas.