This delicious cake was not only ceremoniously cut but eaten in its entirety by the many guests who celebrated the 10th anniversary of the Pan-African Quality Infrastructure (PAQI) on 12 October. The party took place in the impressive complex of the African Union (AU) in Addis Ababa following meetings of the PAQI Joint Committee and the PAQI Forum.
The latter includes all the representatives of the eight Regional Economic Communities recognised by the AU, almost all of whom were present as birthday guests. Congratulations and greetings were also extended by the United Nations Economic Commission for Africa (UNECA), the United Nations Industrial Development Organization (UNIDO), the Secretariat of the African Continental Free Trade Area (AfCFTA) and the German Embassy. Through PTB, Germany is the most important bilateral development partner for African quality infrastructure.
PAQI is made up of the African Accreditation Cooperation (AFRAC), the Intra-Africa Metrology System (AFRIMETS), the African Electrotechnical Standardization Commission (AFSEC) and the African Organisation for Standardisation (ARSO). On 30 August 2013, in the beautiful city of Nairobi, PAQI was inaugurated by the Director of Trade and Industry of the African Union Commission (AUC). Latin America is the only other region in the world which has a similar coordinating body for all aspects of quality infrastructure.
PAQI has achieved a lot since its inception. In addition to numerous background studies, PAQI most notably publishes the PAQI Index, which captures the status quo of the quality infrastructure of all African states using more than 100 indicators. The 4th edition of the PAQI Index (2014-2023) was presented at the birthday celebration. In collaboration with AFREXIMBANK, the entire African Quality Policy (AQP) process — a political requirement that was officially adopted at the AU Summit in February 2022 — was accompanied. In addition, PAQI is represented in all quality-related committees of the AUC. PAQI has established an excellent reputation as a clearing house for quality.
Still more work to do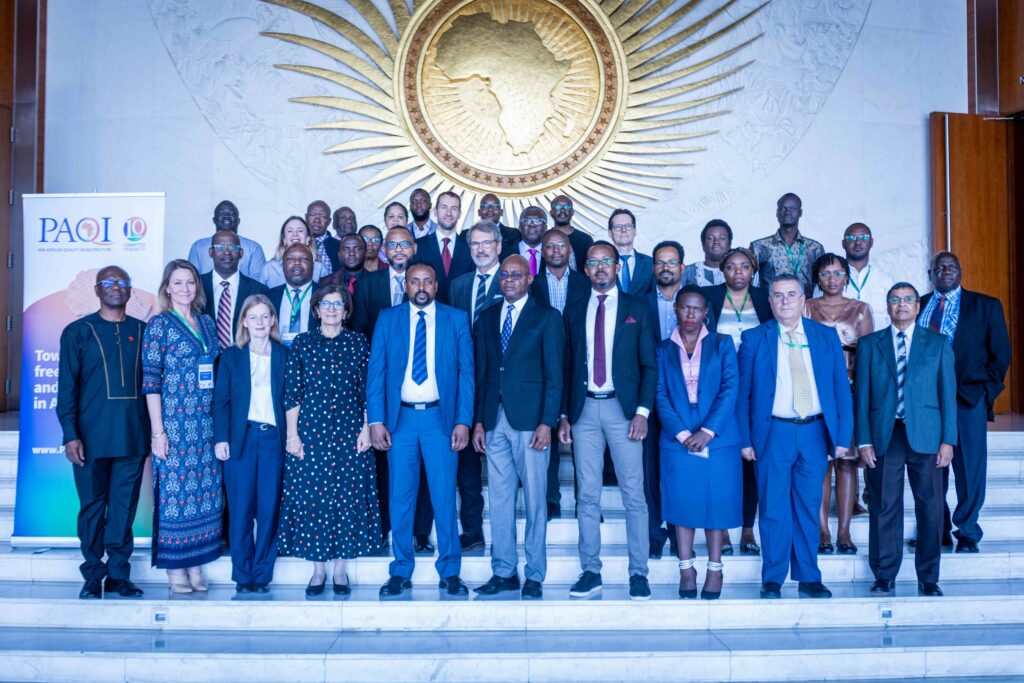 However, there is still more work ahead for the future: First and foremost is supporting the AfCFTA and thus the reduction of technical barriers to trade. And here a special task awaits PAQI: The establishment of a mechanism for the approximation or mutual recognition of technical regulations.
This was also emphasised by the keynote speaker, Endalew Mekonen Alemae, the Ethiopian Minister of State of Trade and Regional Integration. As a mechanical engineer who studied in Germany, he was able to impressively illustrate the bridge between product quality, consumer protection and economic development. His keynote speech was received with great applause, and he was welcomed to the PAQI family.
PAQI Chairman Celestine O. Okanya summed up his congratulations with these words: "Cheers to the great teamwork that has brought to life the dream of a continental/pan-African quality infrastructure, a global first. A toast to past glories and future achievements. The PAQI Joint Committee thanks all those who have made this journey so smooth."
Images © PAQI