PTB and the Egyptian National Institute of Standards (NIS) were honoured to start the implementation activities of a new cooperation project last month. Both metrology institutes kicked things off with the first Advisory Board meeting of this bilateral technical project on "Strengthening of Metrology for the Improvement of Competitiveness in the Egyptian Economy (SMIC)". The meeting took place in Cairo on 9 January 2023.
This 1-million-euro project, funded by the German Federal Ministry for Economic Cooperation and Development (BMZ), aims to strengthen the capabilities and expand the services that NIS offers to new clients from the agricultural processed food sector in Egypt. These new services will include proficiency testing, metrological traceability as well as certified reference materials (CRMs) targeted to the concrete needs of the Egyptian actors. This will allow them to test their products at NIS's laboratories according to international quality standards and, hence, improve national trade as well as international exports. In the end, this will strengthen the quality assurance of products and processes in the processed food sector, and thus, enhance food safety.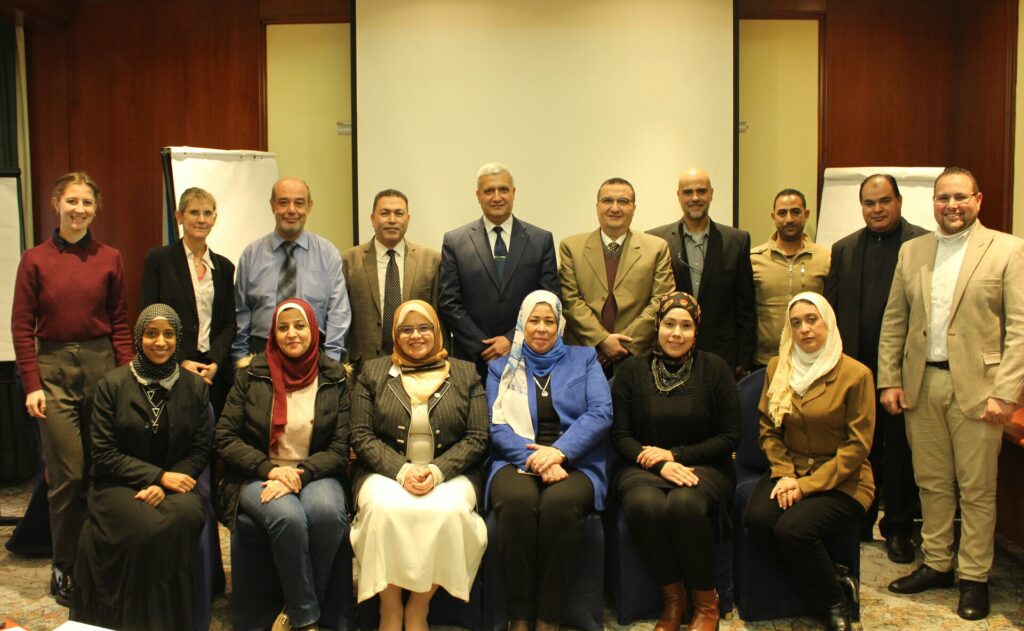 PTB and NIS invited representatives from Egyptian organizations which play a crucial role in the field of processed food to the first Advisory Board meeting. The Advisory Board is an informal body which offers advice and serves as an information system for the project. It also intends to facilitate a long-term exchange network for further collaboration between the two sectors. Participants of the first meeting were representatives from the National Food Safety Authority, the Industrial Modernisation Center, and Wadi Group Holding – a private sector actor. Quality infrastructure representatives also took part such as the Egyptian Accreditation Council, the General Organization for Import and Export Control, and the Administration of Assays and Weights. The objective of this meeting was to introduce the project and to exchange perspectives on its design among the attendees from both sectors.
The members of PTB's project team conducted an operational planning workshop with NIS. This was based on the Advisory Board meeting, where the findings of the exchange and the insights of the participating institutions were included in the specific project activity schedule. The next steps and responsibilities have been identified. As the next step, a needs assessment of NIS has been identified. The results of this assessment are going to be presented during the second Advisory Board meeting, which is scheduled to take place in March of this year.
For further information, please contact Maria Cassens-Sasse (maria.cassens-sasse@ptb.de).
Images © NIS