Conceptualized and organized for the first time in 2012, India Water Week is a regular forum at which the Ministry of Jal Shakti ­— formerly the Department of Water Resources, River Development & Ganga Rejuvenation — invites prominent stakeholders to attend awareness-raising seminars, exhibitions and strategic planning sessions on the conservation, preservation and optimum use of available water. This forum was held for the seventh time in 2022 and focused on equitable and sustainable development and the importance of water security to achieve these ends.
The 7th IWW was held from 1-5 November 2022 at the India Expo Centre in the Delhi National Capital Region (NCR) and organized by the Ministry of Jal Shakti in conjunction with the following departments and ministries: Drinking Water Supply and Sanitation; Agriculture; Environment, Forest and Climate Change; Rural Development; Urban Development; Power; New and Renewable Energy; and Niti Aayog. Associated expert organizations and public sector units, key international bodies, and privately and publicly owned companies also participated.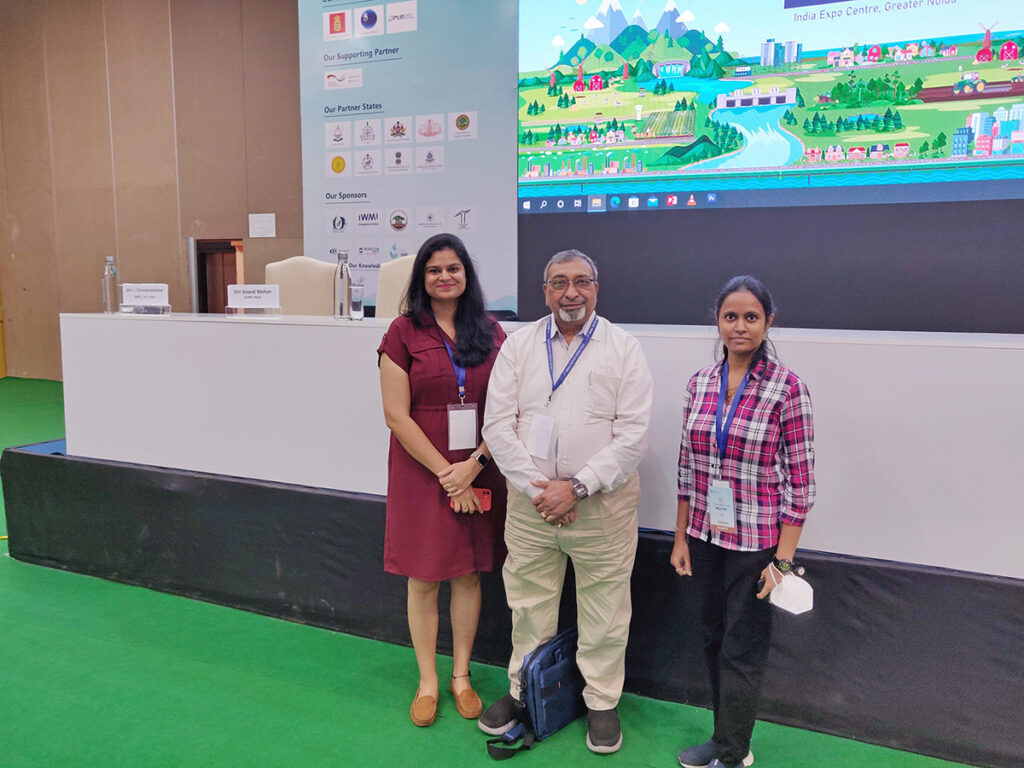 The multi-disciplinary international conference focussed on new approaches to long-term water planning and management by incorporating principles of sustainability and equity developed over the years by national and international water experts and organizations. A concurrent exhibition showcased the technologies and solutions available for the topics explored at the conference.
PTB also participated in the event and presented a paper titled "Strengthening Quality Infrastructure for Monitoring the River Ganga in India". The paper discussed six selected water monitoring laboratories participating in a PTB project in Uttar Pradesh at Kanpur, Prayagraj and Varanasi, and Dehradun, Roorkee and Kashipur in Uttarakhand and highlighted significant developments and expert recommendations for steering future efforts. The paper gained significant support from the relevant water authorities for taking necessary action and incorporating PTB expert recommendations into future additional planning for water quality monitoring laboratories in the River Ganga.
Apart from its paper presentation, the PTB team at India Water Week also engaged in interesting discussions with other stakeholders active in the Ganga Basin such as the Central Water Commission, the World Bank Group, DHI (Tools for River Basin Planning) and the India Meteorological Department. The presentation of ongoing research and projects during these sessions was highly informative and enriching. This experience will augment PTB's overall understanding of the Indian water sector and help it to align better with other stakeholders in the future.
Images © Dr. Anil Saxena