A training course on the topic of wood and furniture testing was held for staff members of the Rwanda Standards Board (RSB) from 4-15 September 2023 in Dresden, Germany. The cooperation is currently taking place with RSB to support the establishment of a testing laboratory for wood and furniture in the capital city, Kigali. The training was conducted within the scope of the PTB project "Alliance for Product Quality in Africa", which is funded by the German Federal Ministry for Economic Cooperation and Development (BMZ). The project aims to install a laboratory that will be able to test the compliance of wood materials and furniture with the national standards and to issue proofs of quality. By doing this, PTB is making an important contribution to the implementation of Rwanda's national strategy to strengthen the wood sector.
The project is being supported by experts from the Entwicklungs- und Prüflabor Holztechnologie GmbH (EPH) in Dresden. During the training course, the participants gained insight into the broad field of wood and furniture testing and were thus able to draw conclusions for their own needs — both in terms of the physical equipment and the testing. The focus of the course, which included theoretical and practical elements, was the preparation of samples, physical and mechanical testing of wood and wood materials as well as furniture testing, especially those of tables and chairs.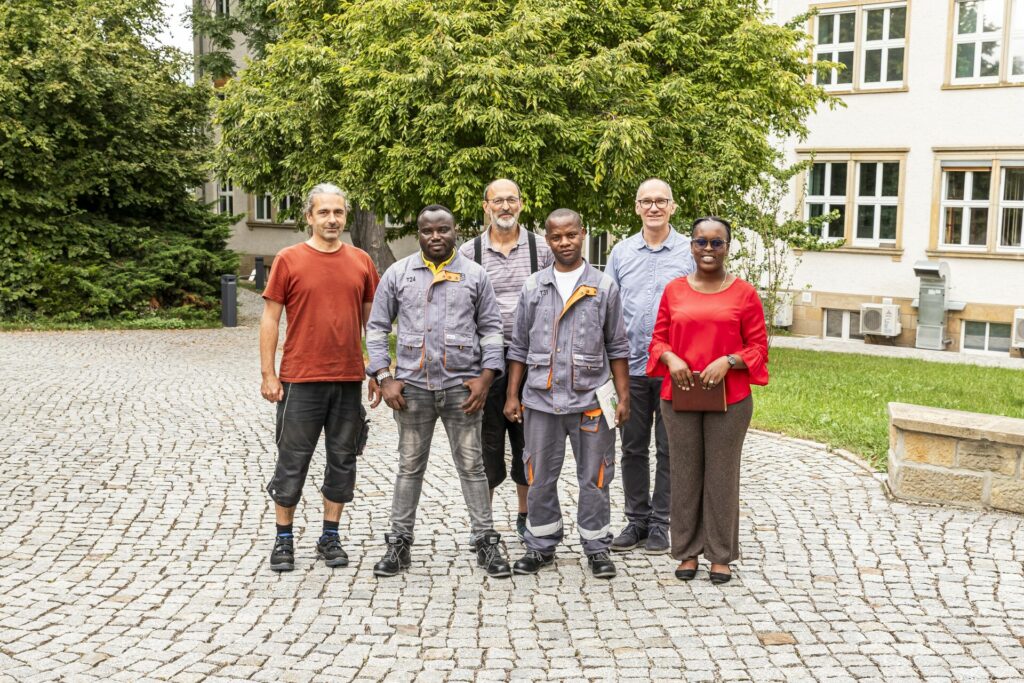 A first visit of EPH experts to RSB took place back in October 2022 and was followed by the design of the laboratory equipment. The laboratory will be equipped in the coming months based on the current technological needs. As soon as the technical and spatial requirements are met, experts from EPH will travel to Kigali for a second visit to support putting the laboratory into use at the site.
Images © EPH