Virtual training in cement testing
Of all the urban structures due to be built in Africa by 2050, only 20 percent have been completed to date. In other words, 80 percent of the structures planned for the continent's cities will be constructed within the next 30 years. What's more, by the end of the century, 13 of the world's 20 largest cities will be located in Africa – a development that will require a huge amount of building materials. And these materials should not only be of good quality, they should be climate friendly as well. Despite its poor reputation, cement materials (in particular concrete) offer many advantages. Compared to other mass building materials, concrete is more sustainable because it has less bound carbon and requires less energy. Steel, for example, would have to be imported, while wood is not approved for construction in many African countries due to the already high levels of deforestation. So for Africa, cement is an important component of the continent's urbanization efforts.
As part of the Quality Infrastructure Fund project, virtual tutorials on the topic of cement were created in collaboration with Germany's Bundesanstalt für Materialforschung und -prüfung (Federal Institute for Materials Research and Testing – BAM). These tutorials are aimed at selected laboratory staff at African testing labs. This training was originally planned as a face-to-face event but has now been turned into a virtual one due to the Covid-19 pandemic. Instead of the planned week-long workshop in Berlin, Dr. Wolfram Schmidt from BAM and his team worked with Darinka Blies and Karin Vondeberg from the Physikalisch-Technische Bundesanstalt (PTB) in an all-out effort to produce these instructional films and provide remote support to our project partners. Conducted in compliance with all COVID rules and procedures, a series of tests were recorded on film and then made available to laboratory staff in English and French. So now, despite the pandemic, they can benefit from BAM's broad expertise in cement and gain further qualifications in the testing of this popular building material.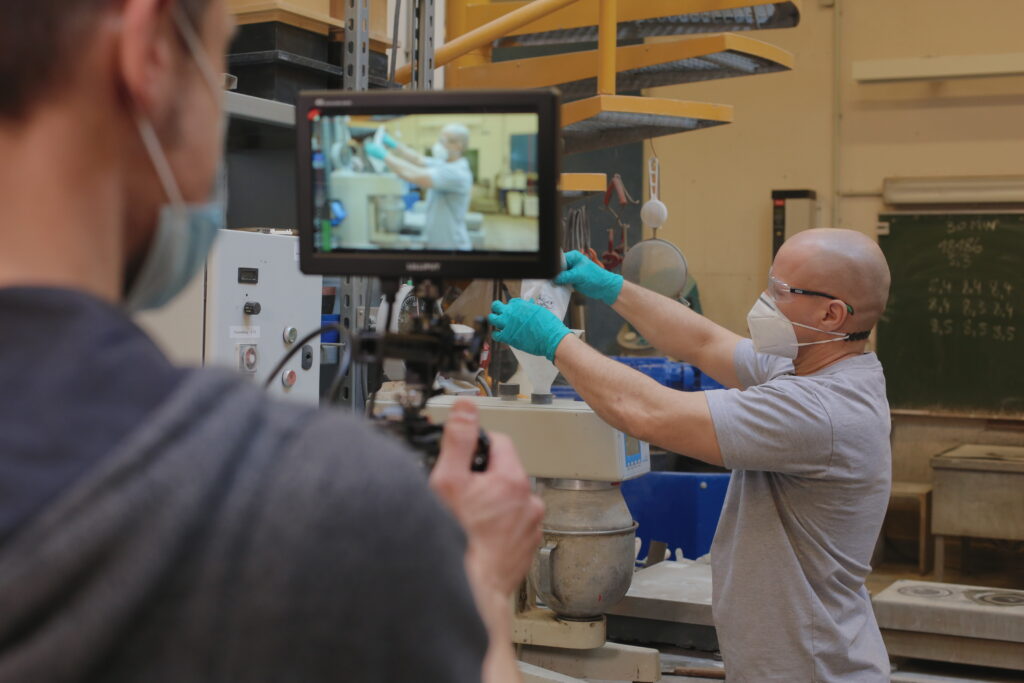 Curious? Watch this video to take a quick look behind the scenes and gain interesting insights in working with this material: https://www.youtube.com/watch?v=1qZGJIKJEzw
If you are interested in this virtual training program, get more information by contacting: qi-training@ptb.de
Photos © BIOCOM AG