page titel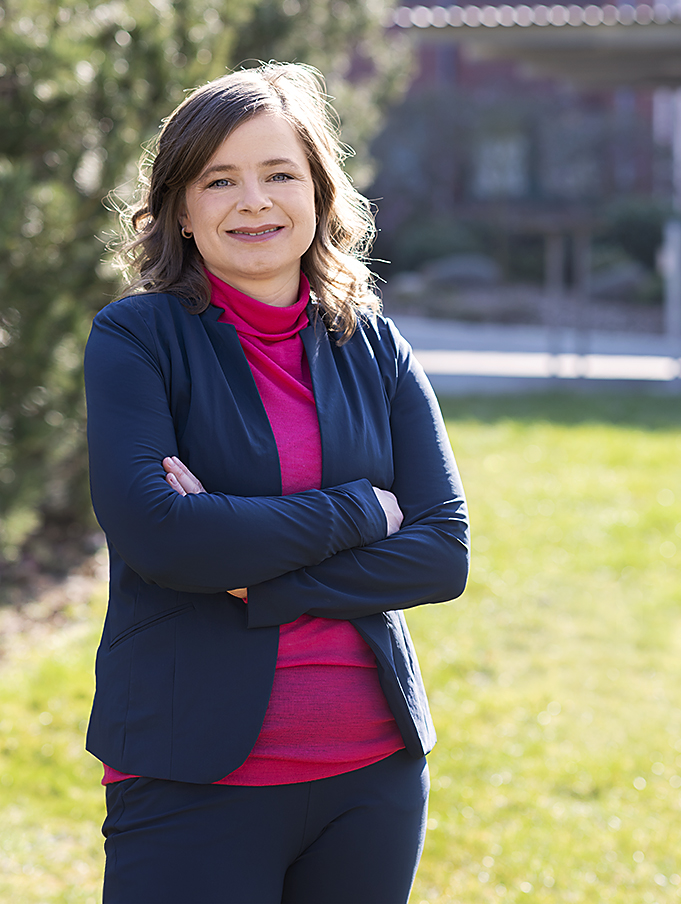 Candela is the International Cooperation group's blog featuring reports on events, news and updates on the progress of our work. Project teams play a key role in all our projects. This interview marks the start of a series of interviews in which we will get to know the people behind the projects better. Here you will find background information on our work, our motivations, more about the challenges we face and perhaps even a sneak peek into the future.
Anna Schätzlein greets me with a friendly smile from her screen. Instead of bulletin boards, project binders or a map of the world, I can make out a hotel room in the background. Anna is clearly not in her office in Braunschweig. Instead, she is on a business trip to Tunisia – a highlight of her work so far in PTB's International Cooperation group, as I will later learn. But first things first: Since August 2020, Anna has been working as a project coordinator in Section 9.34, North Africa and the Middle East. There, she coordinates the project on Developing expertise in quality assurance for the export sector in Tunisia.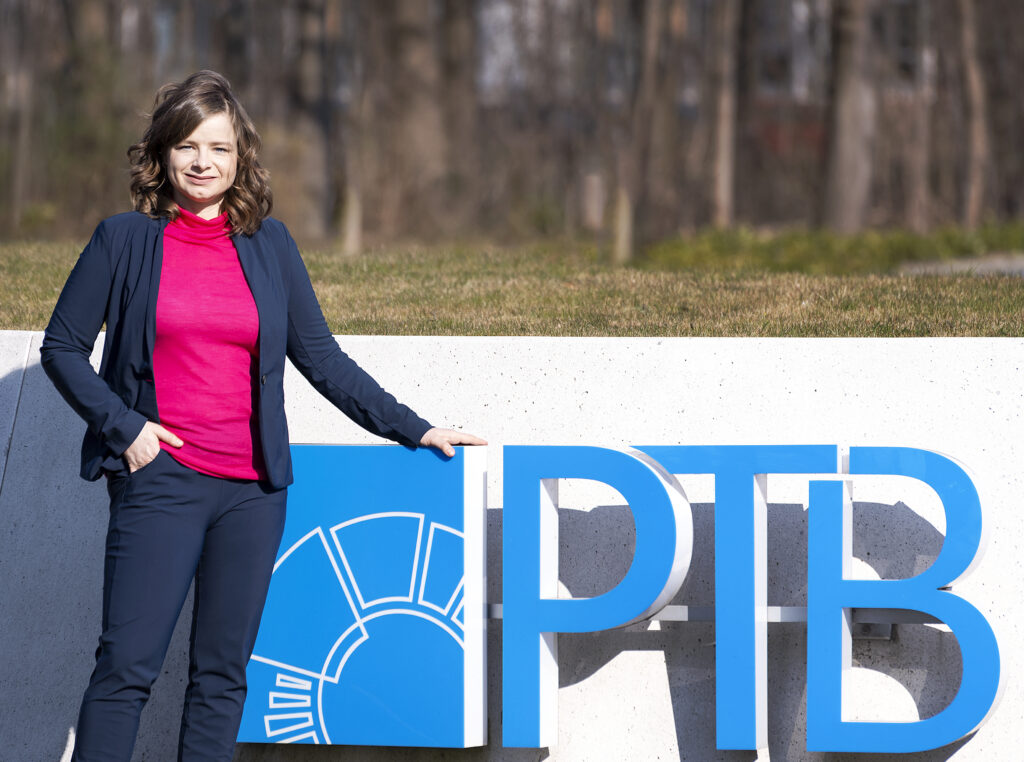 This project focuses on exports, representing a new emphasis in Anna's work and also an exciting topic with a great degree of creative freedom for her. After receiving her Abitur in 2005 and also during her voluntary ecological year, the topics of sustainability, the environment and climate protection came to be more and more at the focus of her awareness and thus influenced the career fields she was considering. That is also why she completed her bachelor's degree in environmental sciences and then pursued a master's degree in the field of environmental planning. "Sustainability has played a great role in my own work since then", explains Anna as she talks about her professional path. Her career has been characterized by her working in several foreign countries. Especially her time in Burundi in 2014/2015 was very memorable. While she was there, she was able to apply knowledge from her studies for the first time and to work independently. She also gained her first experience as an advisor while carrying out on-site training sessions. "My time in Burundi really was a key moment. During the training sessions there I was always able to see how the learning contents affected the participants directly and how much progress they made whilst learning – it was direct feedback. I am still benefitting from that today, also in terms of interpersonal dealings in this project with Tunisia. Learning and working as equals is always very important to me", emphasizes Anna. This attitude is also highly relevant when setting up quality infrastructure. There were further stops in foreign countries after working in Burundi. During her studies, she had already had an internship at the Deutsche Gesellschaft für Internationale Zusammenarbeit (GIZ) in Egypt, where she later worked as an advisor for "participatory urban development" for three years.
After the birth of her son, she felt it was time to return to Germany which is now her home base. "I wanted to continue to grow with my tasks and to take on new challenges", explains Anna about her decision to work at PTB. The wide range of tasks and the creative freedom in the project with Tunisia were particularly attractive. Of course, her new role as a project coordinator was also a plunge into the unknown: the new degree of responsibility, intensive contact with partner institutions and the emphasis on the field of product quality, private sector development and export. Because this project is based on a previous one, she is able to make use of structures which were established in the past. "It was essential for me that I would be trained step by step to become familiar with the project. I value the collaboration in our section at PTB greatly. I was able to gain reassurance from my colleagues whenever I needed it. Our work here is marked by its warm and friendly nature. There are no strict hierarchies – we communicate with each other directly and efficiently", says Anna. But what does her daily work look like exactly? She coordinates the activities in her eight-person team, communicates with partners and works with experts in Tunisia. She describes project coordination as a balancing act between flexible action to meet current needs and implementing what the project set out to do at the beginning. Here, working as equals comes into play again as she aims for good interpersonal relationships and a positive atmosphere in the team. Thanks to the abundance of daily activities, she describes her work quite fittingly as juggling: "And at the end of the day, I simply keep all of the balls up in the air", laughs Anna.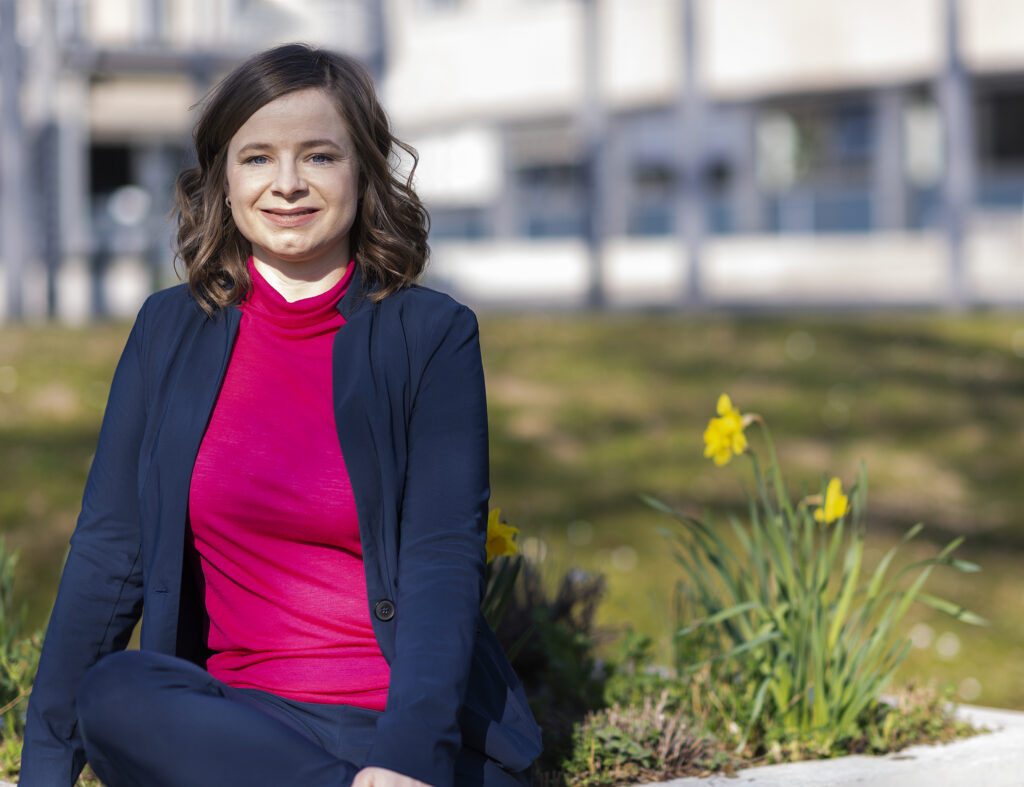 And why did Anna decide to work in international cooperation? The apple not falling far from the tree probably played a role – her father was very involved in development cooperation in foreign countries. She originally didn't want to follow in his footsteps. The idea of looking beyond the horizon and doing something meaningful for society, however, is what she finds appealing. In terms of the future, Anna believes that the greatest challenge is creating an understanding of the need for functioning quality infrastructure and its importance. New areas of focus are always arising in this field, and she is looking forward to collaborating on the key topics that the future holds for international development work.
Three questions for… Anna Schätzlein
How would you describe PTB in three words?


Precise, large, friendly
Please complete the following: My workday usually starts with…


…a look at my calendar to get a sense of when my meetings are (almost all of them are video conferences right now).
Looking back at your work at PTB so far, what stands out most strongly in your memory and why?


That would be my current business trip to Tunisia. It is really wonderful to finally be able to travel again after a year and a half of virtual interaction. I'm so pleased that I can now get to know our partners in Tunisia in person.
Images © PTB