Braunschweig's Fire Department will decide where to distribute them
It is usually considered impolite to regift presents so soon after receiving them, but the Physikalisch-Technische Bundesanstalt (PTB) is making an exception in this case. PTB received several thousand masks from Chinese research colleagues in Wuhan and immediately brought 4,000 of them to Braunschweig's Fire Department. The people there know what the best use for the masks is right now.
A sign of solidarity: The saying "Mountains and valleys do not meet, but people come together" is printed on the package filled with masks from China.
This unusual gift from China is the result of an enduring and close collaboration between PTB and the State Grid company in Wuhan. As it became apparent that Germany would also not be spared from the COVID-19 epidemic, the Chinese scientists personally committed themselves to sending a few packages of the masks that are desperately needed everywhere on their way to Germany.
"The fact that we received such a present from Wuhan, one of the worst hit COVID-19 areas, was very moving," said Dr. Jens Simon, Press Officer of PTB. "This gesture gives us courage and deepens our connection with our Chinese colleagues far beyond the scientific level". This is just as the note on the package reads: Mountains and valleys do not meet, but people come together.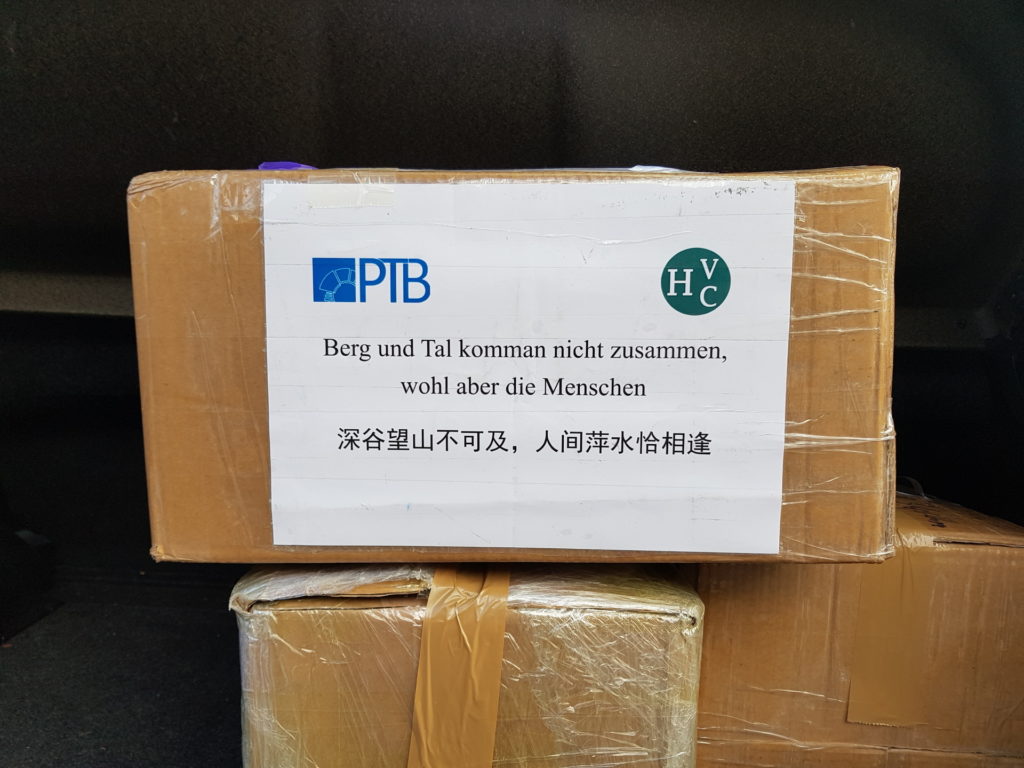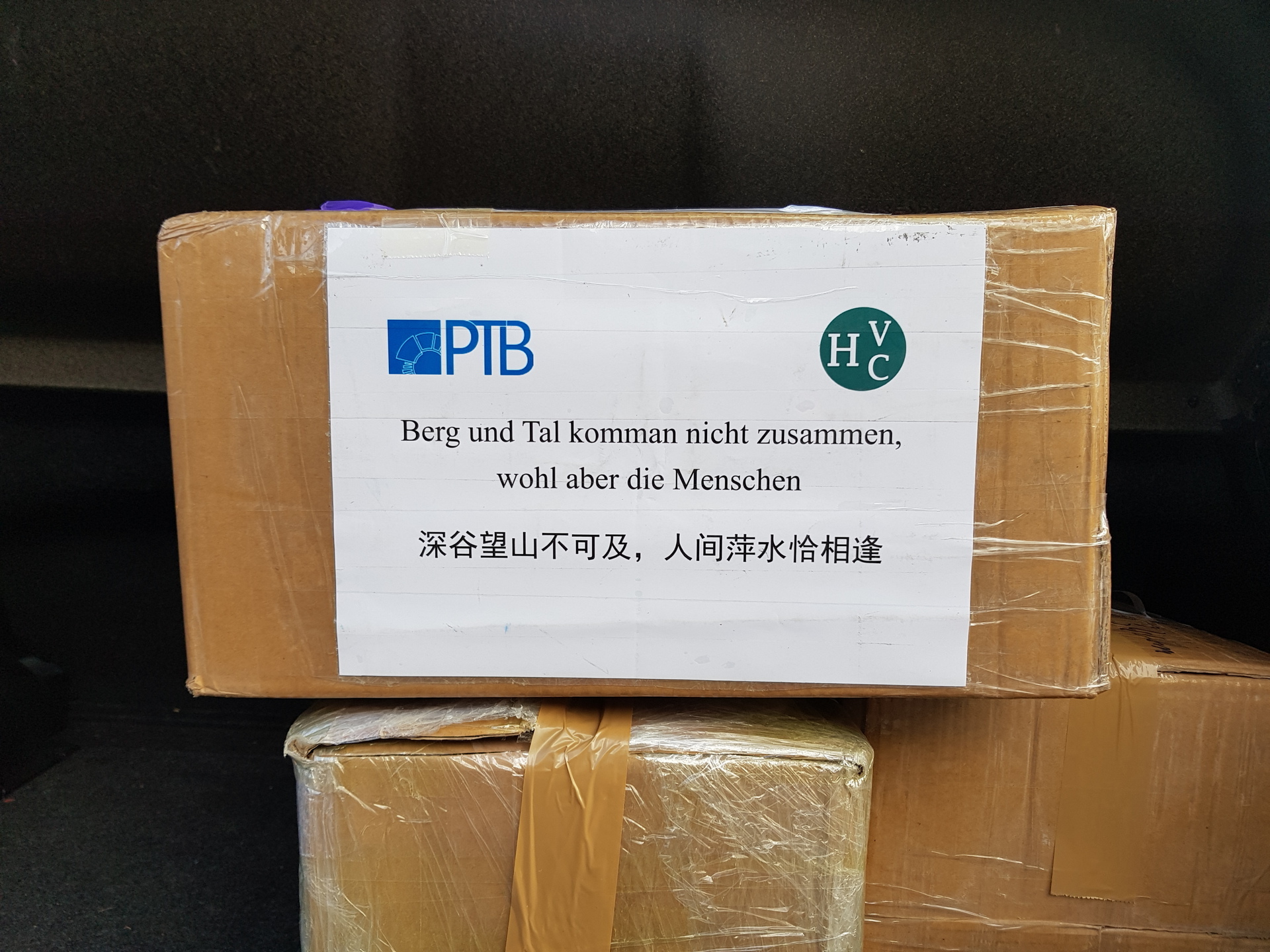 A sign of solidarity: The parcel with the breathing masks from China emblazoned the phrase "Mountain and valley do not come together, but people do".
Foto © Physikalisch-Technische Bundesanstalt, 2020