Tuesday 1 June 2021 | UTC 14:00 to 16:00* | Please check your local time.
3rd virtual workshop
Piston pipettes calibration as part of a quality assurance program
Calibración de pipetas de pistón como parte de un programa de aseguramiento de calidad
Registration required
https://forms.gle/nYQCwPML7NWY77kK7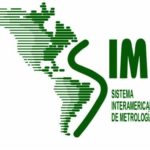 Free activity organized by SIM with support from PTB, as part of Activity Nº4 of the SIM-PTB project Development of basic metrology infrastructure to support medical testing equipment, ventilators as a priority, in the Americas.
Curious? Have a look at the program!
© INTI, SIM