"Transforming Africa" was the theme of this year's Intra-African Trade Fair which took place in Durban, South Africa. For the second time already, over 1,100 exhibitors took advantage of this unique platform which ran from 15-21 November to network across the entire continent and to intensify collaborations in different sectors. Roughly 10,000 visitors attended the fair. Over 55 countries, innumerable investors, entrepreneurs and international partners were united under one roof for seven days. In line with the dynamic theme of transformation, the fair provided a variety of information booths, expert discussion rounds, workshops and, above all, opportunities to establish new professional contacts. The Pan-African Quality Infrastructure (PAQI) association was also represented through training sessions, workshops and an information booth. PAQI received financial and technical support from PTB within the scope of the "Upgrading of quality infrastructure in Africa" project.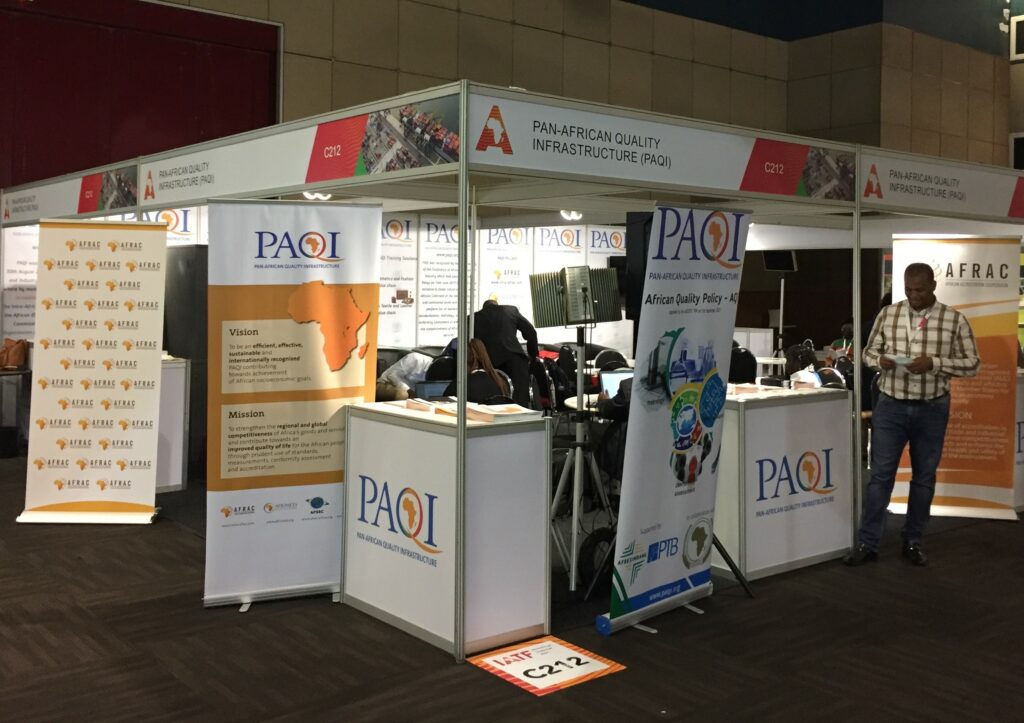 The presence of PAQI at the fair represented an important building block for PAQI in its aim to create a better understanding of the significance of quality infrastructure and to emphasize the relevance of quality, accreditation, metrology, standardization and conformity assessment within the scope of the African Free Trade Area. "I was really impressed by the wide range of different exhibitors from all over the continent who came together at the fair in Durban. I was especially pleased that so many small and medium-sized enterprises took advantage of this opportunity to present themselves. Face-to-face discussions and networking with our partners – not just in a virtual room – was a profitable experience for me," described project coordinator Helge Senkpiel. In addition to the diverse types of information available at the information booth, workshops and training sessions with a total of 250 participants took place. "Six core aspects which our partners were able to identify within the scope of a detailed analysis of a private-sector company survey were the main topics at the training sessions. These topics concerned standardization work for agriculture, cosmetics, leather products, avocado processing, specifications for packaging and manufacturing processes."
The panel discussion on the role of quality infrastructure and the harmonization of trade standards to facilitate inter-African trade and investments on 17 November was a highlight for participants. Dr. Barbara Siegmund, Head of the Sub-Saharan Africa Section, participated on behalf of PTB in the form of a video message. The panel included Dr. Oswald Chinyamakobvu (African Union Commission), Dr. Celestine O. Okanya (PAQI) and Dr. Hermogene Nsengimana (African Organisation for Standardisation – ARSO), among others. The challenges related to harmonizing standards for trade as well as the importance of quality infrastructure and its methodology in Africa were the subjects of discussion. Dr. Barbara Siegmund concluded her video statement by saying, "Quality Infrastructure is not everything, but without Quality Infrastructure everything is nothing", thereby precisely summarizing a core realization of the discourse at the same time.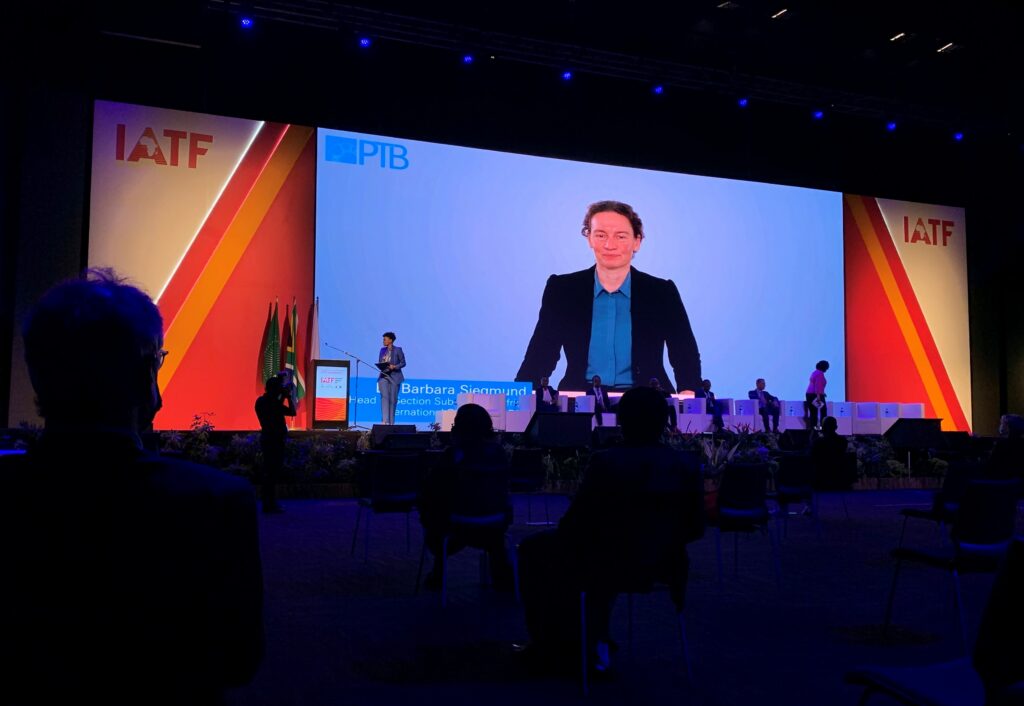 Now that the fair was successful this year, the next Intra-African Trade Fair is already being planned. It is to take place in Abidjan, Côte d'Ivoire, in 2023.
Images © PTB