A bad night's sleep, stress, a sudden change in the weather – all of these things may cause a headache. Now, many people take painkillers to get rid of a headache quickly. But who guarantees that this will really help and that it will not harm your health? Testing laboratories do by subjecting the medicine to quality control. And who guarantees that the testing laboratory has the competence it requires to perform such quality checks successfully? This is the task of accreditation bodies. They test laboratories according to defined quality standards. The ISO/IEC 17025 standard is one of them. It defines the requirements these labs have to apply regarding their competence and impartiality, and it ensures that these labs have uniform working procedures.
By implementing the ISO/IEC 17025 standard, a laboratory, its staff, and also its customers enjoy a number of advantages. These include the better traceability of the products and thus a minimized risk of errors along with integrating the staff in decision-making processes, and the lab's testing competence being recognized. This not only ensures customer confidence, but also guarantees the international acceptance of the accredited laboratory. Cooperating with other quality infrastructure stakeholders thus becomes easier. More often than not, neither customers nor surveillance authorities will accept results provided by a non-accredited lab.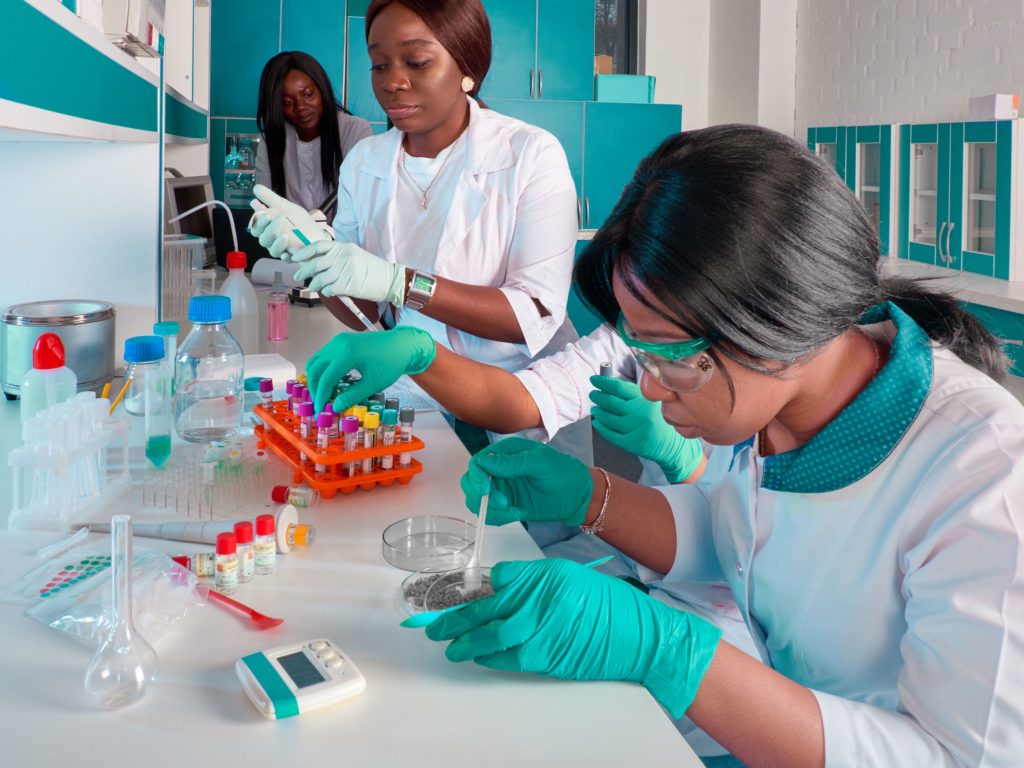 Testing and calibration laboratories from many sectors are accredited in accordance with ISO/IEC 17025. On an international level, this is the most important standard in proving technical competence in measurements. This standard plays an important role in fields as various as foodstuffs, the environment, the pharmaceutical industry, technology, and the building and production sectors. At the beginning of 2021, PTB's project titled "Upgrading of quality infrastructure in Africa" offered its contacts in the Pan-African pharmaceutical sector a virtual introduction to ISO/IEC 17025:2017. This seminar was very popular: PTB received no fewer than 150 registrations.
These 150 participants were divided into smaller groups, depending on their previous knowledge and experience with the standard. To encourage them to exchange their knowledge and experience, all the participants were asked to briefly introduce their laboratory and its activities at the beginning of the seminar. Following this, the seminar was divided into interactive units that took the form of alternating sessions. These were either exercises, discussions or question & answer modules. The online seminar was concluded by a test which was submitted via PTB's website.
At the end of each day, the participants were invited to give their feedback with regard to what they had learnt and how this had been conveyed. The needs and suggestions for improving the seminar were taken in consideration straight away as far as this was possible. The feedback received was unanimously positive. The interactive elements, the open exchanges, and the seminar's well-planned schedule were highly appreciated. Moreover, the units on traceability, measurement uncertainty, and declarations of conformity were deemed particularly informative. The participants have now returned to their respective labs with the solid input they have received. They can now go on to put their newly acquired knowledge to good use when they prepare for accreditation.