Water is life! This valuable resource is the central topic of the module titled Quality infrastructure for efficient water management in Jordan that has now been launched. The module's main objective is to improve the population's living conditions and climatic resilience by ensuring safe access to drinking water and well-organized water and sewage management. For this purpose, the technical capabilities and expert knowledge of the Jordanian water sector in the field of fluid flow measurement are to be consolidated. The kickoff to this new cooperation project took place in Amman in September.
During the workshop at the Al Qasr Metropole Hotel in Amman, the partner institutions and project partners had the opportunity to get to know each other. Signing the implementation agreement and drawing up the joint operational planning with activities for the next three years were two important items on the kickoff meeting's agenda in Jordan. The entire workshop was organized in accordance with the applicable Covid-19-related hygiene guidelines. Besides this, there were opportunities for meeting colleagues from other German executing agencies in Amman.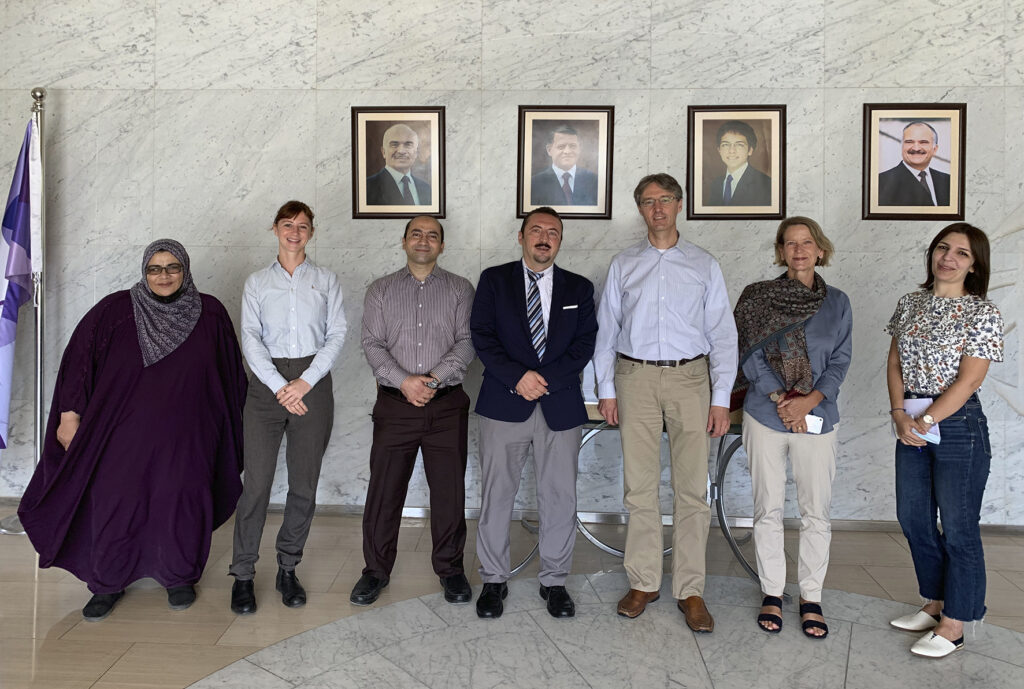 This module is funded by the German Federal Ministry for Economic Cooperation and Development (BMZ) with a total budget of 1 million euros. A large number of partners we have previously worked with as well as new partners will support its implementation in Jordan. Among these partners are the Jordan National Metrology Institute of the Royal Scientific Society (RSS-JNMI), the Water Authority of Jordan (WAJ), the Jordan Standards and Metrology Organization (JSMO) as well as several water utilities (Yarmouk, Miyahuna and Aqaba Water Company). "PTB has been collaborating with its Jordanian partners from the RSS-JNMI and the JSMO for a long time. In the past, however, this collaboration focused on trade, consumer protection and the health sector," project coordinator Maria Cassens-Sasse explains. "PTB is looking forward to this new cooperation project with traditional partners, but also with new partners from the water sector, in particular with the Ministry of Water and Irrigation (MWI) and the WAJ. The water utilities of Jordan are the implementation partners. The improvements they will achieve will eventually benefit all citizens in Jordan."
The objective of this module, which is planned for a duration of three years, is to strengthen the technical capabilities of the RSS-JNMI and the JSMO so that they are able to provide the Jordanian water sector with improved QI services. It is planned to progressively set up new services in the field of fluid flow measurement and to improve the cooperation conditions between the JSMO and the institutions of the water sector. Moreover, activities will also focus on enhancing the capacities of the MWI, the WAJ and the water utilities in order to improve operating processes regarding water metering.
Images © PTB