Small and medium-sized enterprises in Columbia face many challenges to be competitive in local and international markets. One criterion is particularly crucial: the quality of products, as this is the basis of productivity. As a journalist from the Columbian daily newspaper El Espectador recently wrote, "Quality is like vitamin C for companies".
The ColombiaMide project is exactly about that: improving the quality of products in the avocado and cocoa value chains. The translation of ColombiaMide is literally "Columbia measures". The name defines the orientation as the focus is on optimizing metrological processes. PTB is implementing the project on behalf of the EU in cooperation with MinComercio, the Columbian Ministry of Trade, Industry and Tourism.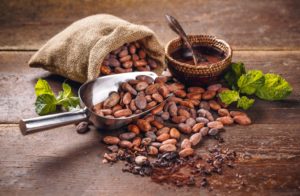 The ColombiaMide team works directly with enterprises in the Santander and Antioquia regions to raise awareness of quality aspects and to drive the application of standards and technical regulations. Likewise, the team supports metrology and testing laboratories, the standards institute ICONTEC and the national metrology institute INM de Columbia in expanding their technical competencies.
The framework conditions of the project are very ambitious: The implementation of the activities is to be completed in less than two years. A total of 2 million euros are available for this. A dedicated team with members in Columbia and at PTB Braunschweig is taking on the implementation jointly with the project partners. These measures are not only beneficial for producers and small companies. Consumers in Columbia and other target markets such as the EU also benefit from high-quality and safe food.
The support provided by ColombiaMide is now more important than ever during the coronavirus pandemic. Columbia is now among the countries with the highest rates of COVID-19 infections and is thus subject to an enduring health and economic state of emergency which is hitting smaller businesses the hardest.
To provide rapid support, ICONTEC and PTB have translated eleven standards on business continuity planning into Spanish. This body of rules has already been adopted. Business continuity planning refers to developing concepts and strategies to guarantee the continued existence of a company even in emergency situations such as the coronavirus pandemic. Specifically, the standards pertain to safety and resilience in organizations and their supply chains, in institutions with identified risks and in cities. In addition, the body of rules contains guidelines on emergency precautions for people with handicaps, on the application of IT security procedures and on the principles of successful management of business relations with partners.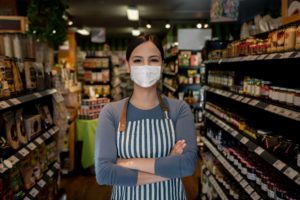 In addition to this body of rules, ICONTEC has also made further standards available pertaining to safety and resilience in cases of damage, medical devices, test methods, infrastructure and equipment, biosecurity, protective and safety equipment as well as disinfectant products.
Access to these standards is free of charge for the companies and is explained in a freely accessible online tutorial.
This contributes to containing the economic difficulties caused by the pandemic in Columbia, as the ongoing provision of services and the continued operation of businesses is guaranteed.
Here is a link to the ColombiaMide website in Spanish:
https://colombiamide.inm.gov.co/
The tutorial with the necessary instructions to read and download the standards is available in Spanish using the following link: