Today, we would like to draw your attention to a section of our covid-19 website devoted to working digitally.
Because we can no longer have meetings in person, including those on site in our partner countries, we have to rely on the digital world to take up the slack. However, we can't just do this "willy-nilly" – certain rules must be observed, such as only using stable and highly secure video-conferencing systems.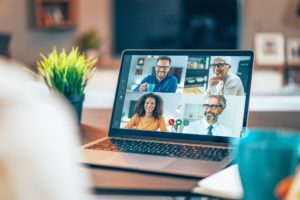 DFN, the communications network for science and research in Germany, has provided us with one such system. Of course, certain rules must be observed: some difficulties concern the details of this system and thus require impromptu solutions.
Anne Höpfner, Lea Morgaine Weber and Patrick Dolle have therefore created a set of instructions for using DFN to hold video conferences; you can view this set of instructions here. It provides a detailed explanation of the four different ways that can be used to participate in a DFN video conference: via weblink, via the Pexip app on a smartphone, via Skype for Business and via telephone (without a corresponding video signal).
All further information can be found here: www.covid19.ptb.de/digital-work/videoconferences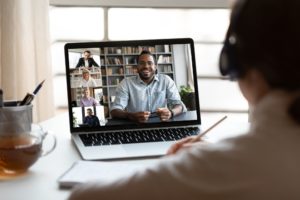 It goes without saying that the impacts of the projects organized by German Development Cooperation are evaluated in accordance with a well-defined classification scheme. Such evaluations are normally carried out on site by an experienced team and must take place even in a pandemic. We are now having our evaluations conducted remotely and have some initial experience under our belts. Even if the direct exchange and personal contact are things we miss, it has still been possible for us to have several projects evaluated remotely. This experience, as documented by Suzana Lange, Katharina Telfser and Stefan Wallerath, is not something we want to deprive you of – quite the opposite! You can learn all about it via this link: www.covid19.ptb.de/digital-work/remote-evaluations
PTB's International Cooperation Department would like to extend its heartfelt thanks to all the authors involved!
If you have any feedback on what you read, we would be happy to receive an e-mail with your thoughts at 9.3‑corona‑response[at]ptb.de.