The calibration laboratory of the Uzbek National Institute of Metrology, UzNIM for the calibration of the measurands mass, pressure and temperature has been accredited according to the requirements of ISO/IEC 17025:2017 by the Turkish Accreditation Agency, TÜRKAK.
PTB, together with its experts in the project 'Strengthening Quality Infrastructure in the Countries of Central Asia', supported UzNIM in preparing the laboratory for accreditation.

Now the Uzbek experts can use the acquired knowledge to prepare for the expansion of the accreditation area and to advance the establishment of new laboratories in Uzbekistan. An exchange of experience on metrology and quality infrastructure with the metrological institutes of the partner countries of the regional project in Kazakhstan, Kyrgyzstan, Tajikistan, Turkmenistan has already taken place and will be continued.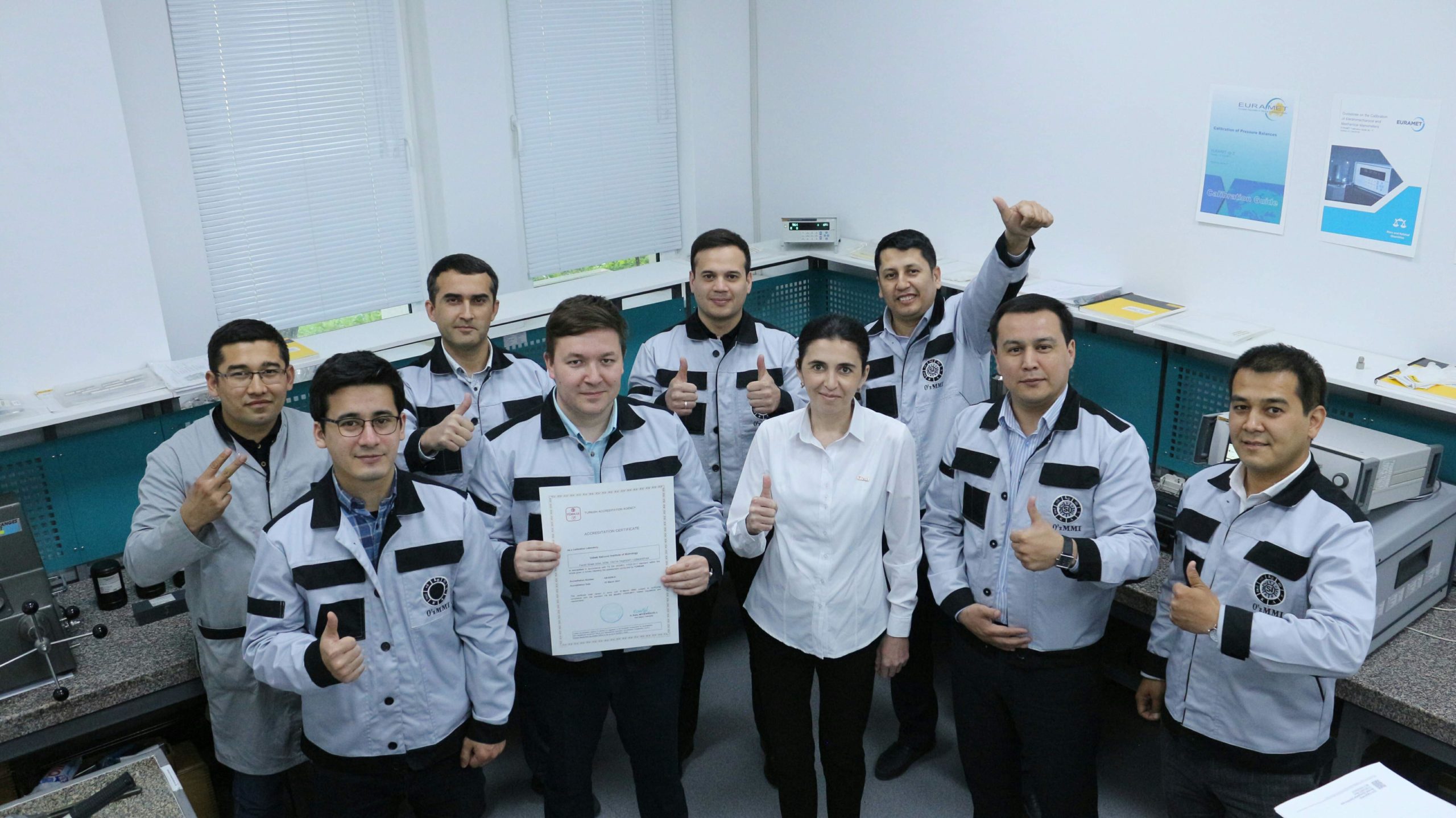 The accreditation of the UzNIM calibration laboratory strengthens confidence in its work and enables customers to rely on services that meet international standards. This not only forms a solid basis for increasing the competitiveness of the Uzbek economy, but also creates trust.
The successful cooperation between PTB and UzNIM will be further expanded through a planned bilateral project to be launched in autumn 2021 – we are looking forward to it!





Copyright Photos: UzNIM